More
about Fempal
Remember learning about (or even participating in) consciousness raising groups in the 60's? Fempal is the modern day version of that.
Fempal is for anyone with an open mind and intent to close the gender gap for future generations (moms and dads, grandparents, educators, you get the idea). Folks talk about all kinds of important topics whenever they feel like it. The conversation is in real time but no one is obligated to respond in any specific timeframe. It's a come and go as you please type thing.

Origins
—
Gender equality isn't a controversial topic, it's common sense. Being a feminist doesn't mean you hate all men, it means believing in and fighting for equality. If we want our children to understand this, believe and live by it, we must confide in and support one another. It's a marathon, not a sprint, after all, and we are all in this parenthood thing together.

Fempal exists to support parents with being thoughtful about and taking action to reject confining gender roles and stereotypes.
We are feminists raising feminists, one chat at a time.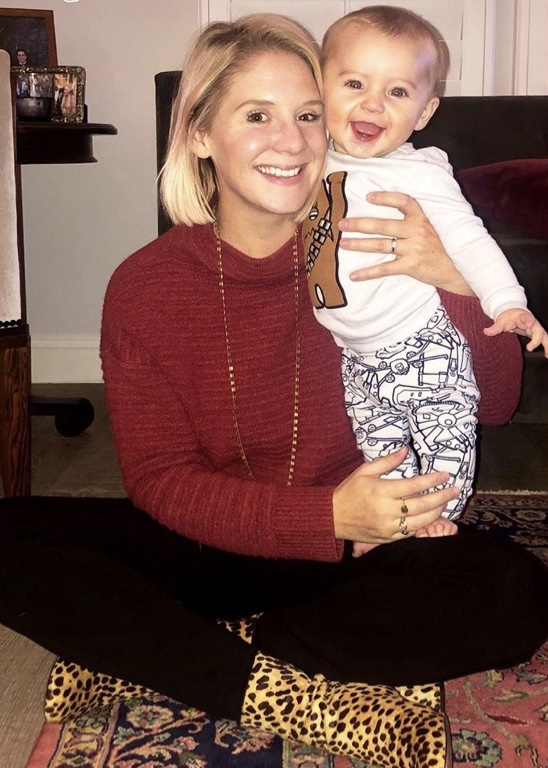 I'm a mama to this ray of sunshine we call Nolan. He was born on May 7th, 2018, and on that day he changed our lives forever. He is happy, curious and kind. Although new to mamahood, I've always known that I would raise my children in as much of a gender neutral environment as I could create.

Despite my best efforts, though, I make mistakes and I'm certain I'll make more. We are all bound to fall victim to toxic traditional gender roles and that's OK. Heck, it's all we've ever known! I'm not perfect and there is no perfect way to parent, but we also cannot ignore the obvious and make excuses ("boys will be boys!") to neglect the problem altogether. That's how we got here to begin with.

I started Fempal to feel less alone in my journey to raising a person who is tolerant, treats everyone as equals and celebrates diversity. Are you with me?! Let's chat.